Welcome to the Future of NFTs
Jokers by SLAM is the official collection of 8,888 randomly generated, fully hand-drawn
NFTs of the licensed crypto casino & gambling token SLAM, living on the Ethereum blockhain.
Truly dynamic NFTs. Provably rare. World's first oracle-powered & customizable NFT collection.
Proudly designed by the same team behind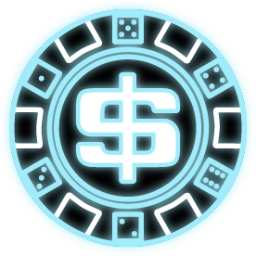 SLAM Token
Presale / Private Mint

Chosen whitelisted wallets will be able to mint their jokers for a 48 hours period before everyone.

Public Sale / Mint

All the remaining jokers from the presale will be up for the public sale. Everyone will have a chance to mint them. Max. 10 jokers per wallet will be allowed during minting.

Reveal

All Jokers will be revealed 2 days after the public sale. Showcasing to the world the incredible artwork, traits and rarities.

Marketplace

Certain parts of Jokers will be customizable for future use through an oracle we will deploy. You will be able to use the marketplace to buy/sell accessories to interact with your NFTs.

Joker Royale Launch

A decentralized crypto & nft casino on multiple blockhains. Provably fun.